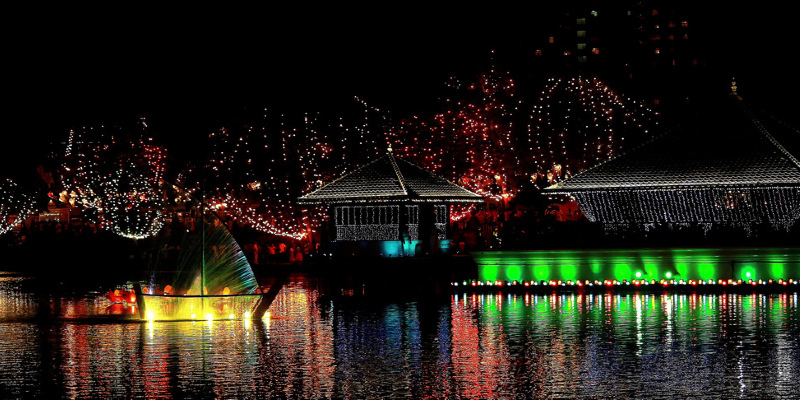 Get motivated to make a vacation tabletop with backyard locates in Australia, or go enjoy the beauty of everyday things at the Eames exhibit in Los Angeles. If you're in London, explore the British Art Deco architecture of the past or listen to some discussion about the changing urban landscape in Africa. If you're looking for ways to be motivated, or simply enjoy getting out amid other style lovers, here's our listing of events from all over the world.
EXHIBIT — Nov. 11-26
Puttin' on the Glitz: The Golden Years of Art Deco Architecture in Britain
Gallery 2, RIBA, 66 Portland Place, London, W1B 1AD
Research Art Deco design at its summit at an ongoing exhibition at RIBA. Vintage photos from the RIBA British Architectural Library Photographs Collection showcase how Art Deco was often applied to transient construction types such as restaurants and shops, showing how omnipresent a style it had been.
This exhibition seeks to redress the balance by displaying not only Art Deco classics such as Odeon cinemas but also lesser known buildings such as Conchita Supervia's apartment in Lowndes Square, London, and a fish-and-chip shop in Sunderland. Also check out the complementary exhibition, Art Deco Triumphant.
aplusd.org
EXHIBIT — Nov. 11-Jan. 16, 2012
Eames Designs: The Guest Host Relationship
Architecture and Design Museum (A+D)
6032 Wilshire Blvd., Los Angeles, LA
Charles and Ray Eames motivated us to appreciate the world by respecting "the uncommon beauty of common things." The latest exhibit at L.A.'s A+D uses Eames' words to concentrate on their appreciation of the worth of humble objects and tools that are useful.
For a Portion of Pacific Standard Time, at Saturday, Nov. 12, join in to get a "Swiss on Rye Brown Bag Lunch and Chat" with Deborah Sussman of Sussman/Prejza, who worked with Charles and Ray Eames.
TALK — Nov. 22
6:30 – 8:00 p.m.
Cities of Tomorrow — African Metropolis, by David Adjaye
Royal Institute of British Architects (RIBA)
66 Portland Place, London W1B 1AD
Attend a discussion and book signing by Tanzanian-born David Adjaye, an accomplished architect who has built many highly acclaimed buildings in the UK, USA, Russia and the Middle East. Engage in a discussion about Africa's metropolitan architecture and changing urban experience.
The Society inc
WORKSHOP — Nov. 27
Organic Christmas Workshop with Sibella Court
Glenmore House
10:30 a.m.-3 p.m.
Camden NSW 2570 Australia
The holidays may always be celebrated with winter weather for those people in the Northern Hemisphere, but also for our Australian friends, it's summertime! Discover how to decorate your Christmas tabletop with fresh garden picks from Sibella Court and Mickey Robertson of this Glenmore House. Within this all-day workshop, including lunch and tea, select amongst the Glenmore backyard leafy greens, flowers, branches and much more, then learn how to translate them into table-setting ideas which can be used yearlong.
For additional information, email [email protected] $200 per person for the entire day workshop, such as morning tea & lunch.
hudsonvalley.org
WORKSHOP — Nov. 25-27
10 a.m. to 4 orgasmic
Hands-on Heritage Crafts
Van Cortlandt Manor
Croton-on-Hudson, NY
Step back in time to patriot-family living and revel in the art of the handmade. Learn how to create your own candles, then sew a medicine bag and fill it with dried botanicals, operate the blacksmith's bellows, and participate in spinning, weaving, coopering, tinsmithing, hewing timber, quilting, open-hearth cooking, butter churning, cheese-making, and much more. Visitors of all ages are invited to get involved in the free event celebrating historical crafts and tasks.

LECTURE — Nov. 16, 6:30 p.m.
Mastermind at Textile: An Evening with Dai Fujiwara
Japan Society, 333 East 47th Street, New York, NY

Dai Fujiwara, former Creative Director of Miyake Design Studio shares his experience in the design home and talks about potential projects. Fujiwara was known especially for his A-Poc (A Piece of Cloth) line at Issey Miyake. His fresh architectural venture Sun House, featured in Fiber Futures, uses cloth in roofing. Moderated by Cara McCarty from the Cooper-Hewitt National Design Museum. Tickets: $16/$12 Japan Society members, seniors & students
More 2011 design occasions: Nov. 4-25, Oct. 28-Nov. 18
What's on your calendar this month? Let us know about your favorite forthcoming layout events below!