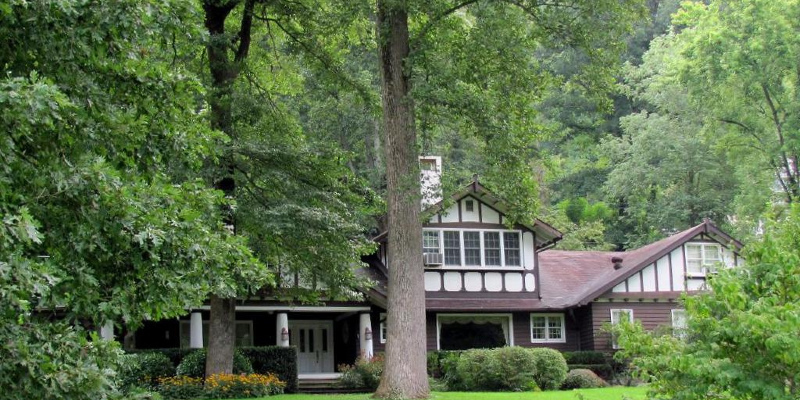 "Can you believe my husband started out as a plumber?" Inquires Terri Laan, whose husband, Christopher Farner, gave their entrance terrace a modern makeover. "He has an wonderful sense of balance and style, and over the years I have pushed him to do more of that sort of work," Laan states. "We did not have much space to use, but what's there is over the top."
The base of this space is decks and stone pavers surrounded with a idle moat; fires, fountains and a dazzling LED lighting scheme create comfortable zones for lounging and entertaining.
Patio at a Glance
Who lives here: A couple and their teenage son
Location: Oakville, Ontario, Canada
Time to assemble: About 2 months
Team: Christopher Farner, Sylvia Edelenbos, Regina Sturrock Design Inc, Maria Valentino, Laurel Nicholson and Daintry Robson
The deck is made of ipe and contains many different spaces for relaxing out front. Two tall concrete constructions provide privacy from the street — one features fire; the other, water. The fountain is 6 feet wide and 6 feet high; the fireplace is 8 feet wide and 6 feet high. The front lawn foreshadows the contemporary renovation interior.
"Our area is seriously legacy, but strangely the house is getting all kinds of applause," Laan states.
Because they can be found at a historic high-end shopping district with a lot of pedestrian traffic, people are constantly walking by and peeking into the intriguing space. "We have met more people because we renovated the terrace than we've over the past 23 years dwelt," she states.
This terrace stone divides the space and highlights the entrance sequence.
Wrought rock: 24- by 24-inch Vintage, Banas Stones; rock on house: Grey Natural Bed, Bruce Stone
The front terrace is good for big parties and intimate get-togethers; the seating area on the right is where a set of two to four are inclined to hang out. The chairs encircle a 3- by 3-foot concrete gas fire pit. LED lights give off a soft glow under.
A lazy-river moat surrounds the decks. Eight pumps filter and circulate the chlorinated water, keeping it tidy. The moat also comprises 50 LED lights. "It is very cool when it is lit up at night," Laan states.
The furniture's modern lines operate well with the architecture, yet all the bits are very comfortable and stand up to the elements.
This 8-foot-long gas fireplace to keep things toasty on chilly Ontario nights. The front lawn has extended the family's living space and is a favorite place for friends new and old. "We are very casual entertainers … we don't mean to entertain, but we all know so many people and it is very tough to book patio space in the town, so today I receive text messages from my pals asking, 'Is the patio available?'" Laan states.
Big events tend to bring the guests as well, some invited and some that occur by. "During the next week's jazz festival there will be approximately 50 people here, and usually some stragglers we don't know who feel entitled to visit … we're cool with that," she states.
Perhaps you have imaginative used your front lawn? Please show us everything you did at the Comments!