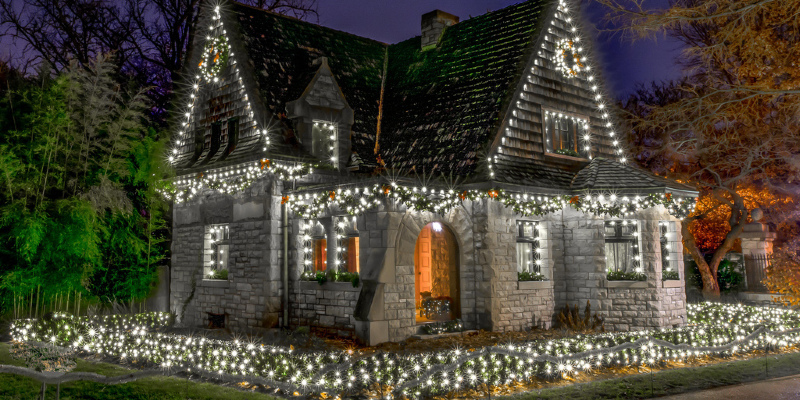 Whether architecture, film or books are something, this roundup of upcoming events throughout the country has something to you. Continue reading for our 5 top picks.
unfinishedspaces.com
FILM FESTIVAL — March 1–11, 2012
Cinequest Film Festival
Unfinished Spaces, directed by Alysa Nahmias and Benjamin Murray
Showings: March 2, 1:45 p.m.; March 7, 6:30 p.m.; March 10, 4:15 p.m.
Camera 12, 201 S. Second St., San Jose, CA
As part of the Cinequest Film Festival, watch a documentary film telling the story of three visionary architects revealing a different kind of Cuban revolution. Back in 1961, Fidel Castro and Che Guevara commissioned three visionary architects, Roberto Gottardi, Ricardo Porro and Vittorio Garatti, to design an advanced artwork school campus on the grounds of a Havana golf program. Construction started for the National Art Schools, but as Castro's political motives altered, the project was brought to a halt, and dancers, musicians, and musicians were forced to master in half-completed classrooms. The architectural miracle was neglected and almost forgotten in the aftermath of Castro's revolution. Four years later, the exiled architects were invited by Castro to complete their unrealized architectural dreams, and Unfinished Spaces records their passionate journey.
Purchase tickets.
briankelly.com
TOUR — March 18, 2012, 11:30 a.m.–4 p.m.
Millard Sheets: A Legacy of Art and Architecture
Pomona, Claremont, CA
Combine the Los Angeles Conservancy and its Modern Committee since they take you on a one-time-only docent-led tour exploring the architecture and art of Millard Sheets. You will visit the next six sites: the prior Millard Sheets design and mosaic studioin Claremont (photograph); Garrison Theatre, Scripps College, where Sheets directed the artwork section for 19 years; Pomona First Federal, now the American Museum of Ceramic Art; Pomona First Federal, now U.S. Bank; Pomona Mall,the first pedestrian mall in America west of the Mississippi; andHome Savings Tower, currently Chase Bank.
From 5:00 to 6:15 p.m., participate in a panel discussion with artists Betty Davenport Ford and John Svenson, mosaicist Brian Worley, architect Rufus Turner and Millard's daughter, Carolyn Sheets Owen-Towle. Read more information here.
Sheets was a nationally famous and extremely influential artist with the California School of painting who helped found the Otis Art Institute. Though he was never a licensed architect, Sheets' work endures today, marking the Southern California architectural landscape. This tour is part of Pacific Standard Time, a collaboration of ethnic associations.
Price: $30 general public, $25 L.A. Conservancy members, $15 students, $10 kids 12 and younger. Purchase tickets here.
Amazon
DISCUSSION — March 8, 2012, 7 p.m.
Of the book Project Japan: Metabolism Talks
New York Public Library, Stephen A. Schwarzman Building, Celeste Bartos Forum
Fifth Ave. at 42nd St., New York, NY
Hear from architect Rem Koolhaas, curator Hans Ulrich Obrist and New York Public Library Director of Public Programs Paul Holdengraber since they discuss Koolhaas and Obrist's brand new book, Project Japan. Part oral history and part instruction, the book captures Japan's radical postwar manner of nation building, researching the comradery among architects that are unthinkable among today's competitive professionals.
Some of those topics Koolhaas, Obrist and Holdengraber will cover include the way the activist state mobilized its best abilities and meticulously planned the future of its cities, the way the press adopted the architect as a serious agent of social influence (think anti-"starchitect"), and also the way the areas of architecture, art, sociology and engineering collaborated to generate something fresh.
Price: $25 general admission, $15 Friends of the New York Public Library. Purchase tickets here.
Amazon
LECTURE — March 9, 2012, 1–2 p.m.
Depending on the book Landscaping for Privacy, by Marty Wingate
Chicago Botanic Garden
1000 Lake Cook Rd., Linnaeus Room, Glencoe, IL

Combine backyard and travel author Marty Wingate as she discusses her Most Recent book, Landscaping for Privacy, at the Chicago Botanic Garden. She'll discuss how to design a calm retreat even in the urban environment. She'll share practical tips on plant choices, hedges, purchasing displays and methods for creating the most visually satisfying use of distance. The lecture will be accompanied by a book signing.
Price: $10
CONFERENCE — March 19–22, 2012
2012 Interior Design Educators Council (IDEC) annual conference
Hyatt Regency Baltimore, 300 Light St., Baltimore, MD

With the theme "Celebrating Our Past, Shaping our Future," this seminar celebrates the Interior Design Educators Council's 50th year since the top organization for interior design educators. The seminar comprises programming and keynotes that reflect on past achievements and look to the future of the profession, and provides an engaging forum for interior design educators at each level. Keynotes will be by Jo Heinz, interior designer and managing principle of Staffelbach; and Rosalyn Cama, president and principal interior designer of CAMA.
More 2012 design events: Feb. 6–March 2, 2012, Feb. 17–March 9, 2012
What is in your calendar? Let us know in the Remarks.