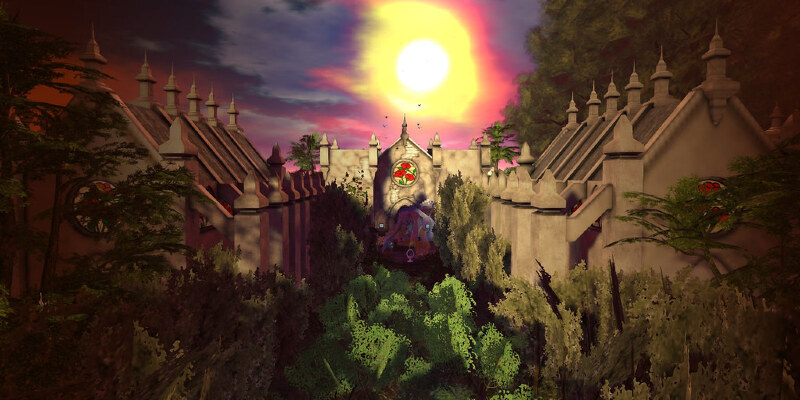 Burn, baby, burn. That is exactly what this Boston family and volunteer firefighters stated to a classic Vermont home.
The house had extensive work, but rather than face a major renovation, the owners chose to tear it down and install a prefabricated modern farmhouse as a weekend retreat. The couple's Realtor, Michael Brodeur, a volunteer fireman, asked whether he and his department can do a controlled burn as a training practice. Up in flames it moved.
The new house was designed and constructed in sections offsite, then constructed in place. Architectural designer Kim Brown worked with the family on what he describes The Space Puzzle. "The challenge was to give them the home they wanted, yet bring it into the design and technology criteria ordered for prefab homes," Brown states. The homeowners were appealed to by the timeline that was shortened, too. Within a year of purchasing the property, they'd designed, constructed, constructed and began enjoying the new residence.
in a Glance
Who lives here: The proprietor of studio M | layout, a partner in a Boston hospitality firm, and their two sons
Location: Warren, Vermont
Size: 5,700 square feet, including the finished basement; 4 bedrooms, 41/2 bathrooms
Price: $160 per square foot fully fixtured on the above-ground Part of the Home
The original house had much effort, the couple was happy to oblige the request of their local Warren Volunteer Fire Department to use it to get a live training practice.
Mary Prince Photography
The new house's style feels normal on its 5 acres of rural Vermont landscape — 3 of which are open meadow. "Its twin gabled wings connected by a straight segment and farmer's porch across the centre give it a little uniqueness," states Brown.
Preferred Building Systems of Claremont, New Hampshire, constructed, delivered and constructed the structure to the foundation.
Mary Prince Photography
"They liked the idea of a house that borrowed from the minimalist ease of barns and farmhouses offering a lot of the taste of the Vermont countryside," Brown states. "No Greek-revival trimming schemes"
Door paint color: Agave, Benjamin Moore
Mary Prince Photography
Comfort and ruggedness were two major design goals. The house had to be prepared to manage two busy boys and their friends coming and going during summer time and springtime mud season; 18-by-18-inch black slate tile and wide-plank walnut flooring in the typical regions met that task head-on.
Flooring: Dark Slate, Barre Tile, South Barre, Vermont;
Mary Prince Photography
"The homeowners came with sketches which had captured the taste of this projected house both inside and outside," states Brown. "The battle was that there are certain methods by which modular homes will need to be put together so they can be delivered and constructed efficiently and efficiently. How can I blend their layout with the modular world?"
"3-D modeling helped boost visual understanding for all of us during each step of the plan process," Brown states. "The earliest drawings came about following review of their owners' thoughts and input from the modular builder Preferred Building Systems about certain restrictions we'd face."
The results include an open floor plan, 9-foot ceilings, extra-large sliding doors to get greater views and lots of fresh air, ample storage and private interior spaces for privacy and relaxation.
Sliding windows and doors: Anderson
Mary Prince Photography
A small principal staircase contributes to the second floor. Simple furnishings maintain the emphasis on the perspectives.
Eiffel style dining chairs; walnut dining table: Mohr and McPherson, Boston; chandelier: Pottery Barn Edison lighting; painting: South End Open Studios, Boston
Mary Prince Photography
The few hired Vermont Pinnacle Homes to install their handpicked finishes, fixtures, cabinets, appliances, windows, doors, lighting and baseboards. Peter Carr of Boston Cabinets made the kitchen.
Oven and stovetop: Bosch; refrigerator: JennAir; kitchen cabinets: Kraftmaid, Venezia; wall mounted mirrors: Cooper Classic Ellenton; countertops: Hawaiian green granite, Barre Tile; backsplash and wall: Italian linen appearance tile, Tile Showcase, Boston; faucet: Kohler; black leather barstools: Crate & Barrel
Mary Prince Photography
Sink: Elkay, Avado; countertops: Hawaiian green granite, Barre Tile, Barre, Vermont; pink artwork over table: purchased at South Boston Open Studios; chrome console: Gary, Pangea
Mary Prince Photography
The mudroom is a significant space in almost any Vermont home. Brown made this one to be oversized with a wall of cabinets for keeping four seasons of equipment. The snow scooter signal is classic, along with the reddish strips under rag weave chairs arrange boots, sneakers and water shoes.
Benches and paper tree: Anthropologie; stars: Brimfield Antique Show; floor mirror: Mongstad, Ikea
Mary Prince Photography
"Inside, the target was open spaces in public places — living, diningroom, kitchen — and ample but private sleeping and 'escape' places," states Brown. The modular firm, Preferred Building Systems, was very helpful with this within their 'box' scheme," states Brown.
Green wall art: studio M | layout; white pillows: Ikea; striped pillows: Crate & Barrel
Mary Prince Photography
Blocks of color, a fireplace visible throughout the first-floor typical areas, a lucite media rack and vintage coffee table decorate the living area.
Coffee table: Drexel Declaration Ovoid Table; floor lamps: West Elm; carpet: Surya; lucite networking cart: CB2; painting: Jack Morefield
Mary Prince Photography
A tiny room off the living area, with sliding pocket doors, serves as a private reading area, game room and office.
Sofa: Ralph Lauren Sleeper; lamps: Weave, Adesso; midcentury coffee table and end tables: Lane, from a collector on Craigslist
Mary Prince Photography
Neutral letters and numbers salvaged from old signage decorate a wall at the office.
Wall art: Reside, Cambridge, MA; desk chair: Kartel; dining table: CB2; rug: Larsen Blaire; dining table lamps: Adesso
Mary Prince Photography
A home theater in the basement chairs 10 and features a 110-inch display, surround sound plus a 1080 HD projector. The rest of the basement stays a bare recreation room and residence to a ping pong table, floor dining place, ski sharpening/gear space plus a full bathroom.
Sofa: Tilary, West Elm; black glass and chrome tables: Ikea; lamps and ottoman balls: CB2; paint: Coastline Blue, Benjamin Moore; Giraffe texture carpet
Mary Prince Photography
The white color scheme in the first-floor guest bedroom suite creates a tranquil refuge with a focus on the perspectives. "When you're in your house, you're never far from your pure landscape out," states Brown. "Deer can be seen in the meadows from virtually any room."
Vintage mahogany painted bedside tables: Upstairs Downstairs Antiques in Boston; dining table lamps: Design Craft Collette; green pillows: Luxories, Provincetown, Massachusetts; blinds: Durawood Blinds, Smith and Noble
Mary Prince Photography
The adjoining guest bathroom features a spacious open shower.
Paint: November Rain, Benjamin Moore; fixtures: Kohler; wool rug: Jill Rosenwald; black walnut wall ladder: Mohr and McPherson, Boston; Glass vase: Simon Pearce
Mary Prince Photography
The uncluttered principal suite has magnificent views of the hills along with the neighboring 25-acre property and horse stables. A blackened steel gas fireplace warms the area.
Lounge chair and ottoman: Kivik, Ikea; Silver drum side table: Home Goods; Bedskirt: Anthropologie; Pillows: Anichini and West Elm; paint: Cotton Balls, Benjamin Moore
Mary Prince Photography
Paint: Benjamin Moore Stone; Lamps: Mohr and McPherson, Boston; Bedside tables: Bernhardt
Mary Prince Photography
The main bath features a large tiled steam shower with a marble penny tile floor.
Shower walls: Relvinha limestone; fixtures: Kohler; ottoman: Urban Outfitters
Mary Prince Photography
Even the bubble massage bathtub has a wonderful green opinion. The tub and sink backsplashes are both quilted aubergine marble.
Tub: BubbleMassage, Kohler; fixtures: Kohler; bathtub deck: Relvinha limestone
Mary Prince Photography
Both of the boy bedrooms/guest bedrooms have twin beds with a dark accent wall.
Bedding: Ikea; Crate & Barrel
Mary Prince Photography
A duo of cabinets leave space for a desk cubby between. The vinyl 45 records above the closet doors are out of SOWA Vintage Market in Boston.
Chair: Kartell; ottoman: HomeGoods
Mary Prince Photography
The sons share a bathroom with two sinks reverse each other using a doorway to the shower to get privacy. The backsplash is a shameful limestone penny tile.
Mirrors and wall mounted lighting: Ikea; countertops: honed black granite; Deadlyaucets: Moen
It took the owners to find a property with the ideal view. They succeeded with among those Green Mountains as well as the Sugarbush Ski Resort. This really is a family of skiers, with terrain park fans and downhill, cross country. The family enjoys the region's swimming holes, mountain biking, cycling, hiking and golf.
Mary Prince Photography
Outdoor areas have natural stone walkways, a terrace with a fire pit, and perennials given to the family from neighbors.
Prefab firm: Preferred Building Systems, Claremont, New Hampshire; General builder: Vermont Pinnacle Homes, Stowe, Vermont; Architectural Designer: Kim Brown; Kitchen Designer: Peter Carr of Boston Cabinets

See more photos of this Home | Show us your home
Browse more homes by style:
Small Homes | Colorful Homes | Eclectic Homes | Modern Homes | Contemporary Homes
Midcentury Homes | Ranch Homes | Conventional Homes | Barn Homes | Townhouses | Apartments | Lofts | Holiday Homes